Written By: Prince William County
Prince William, VA's unique and extensive African American history is shared through many of our historic sites and communities. Prince William County has many different layers to its history, and many individuals have shaped the County's complex past. Their contributions have made Prince William County the diverse and inclusive community we enjoy today. The Prince William County African American History Trail will explore the stories about some of the early African American pioneers and sites in County history and their lasting impact on modern Prince William County.
We invite you to explore the history, arts, culture and contributions of African Americans along Prince William County's 
African American History Trail.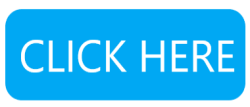 You can also access the tour via phone by dialing (703)-440-7218 . Enter the stop number from the tour stop sign or website map to listen to the history of that stop on the trail.
For More Details: Click Here